Hello! I'm almost done posting all of the pictures Christie and I took a little while ago. I still have some of her left!
I hope this blog will do okay. I'm not asking for a lot of people to love it but I'd be happy with a small following :)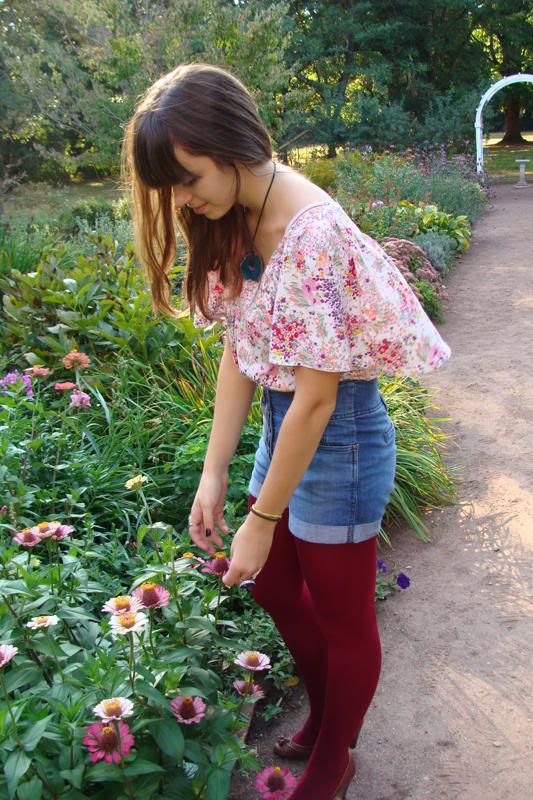 (floral top- h&m; high-waisted shorts- h&m; magenta tights- hue from macy's; shoes- vintage nine west from christie's mom; purple button ring- the "cornfest" at my town; spiral silver ring- market in washington DC; black stone ring- gift from amy in cape cod; blue stone ring; f21; necklace- random shop in Rome)
I'm liking this outfit less and less every time I see the pictures. I don't feel like the tights really go anymore.. I don't know. And even though it gets a little long, I'm going to always say where I get my jewelry, because I hate it if a blogger has an awesome ring and I don't know where they got it! I also like saying where I get my jewelry from because a lot of mine is from places farther away, and I like how they're a bit unique to me.